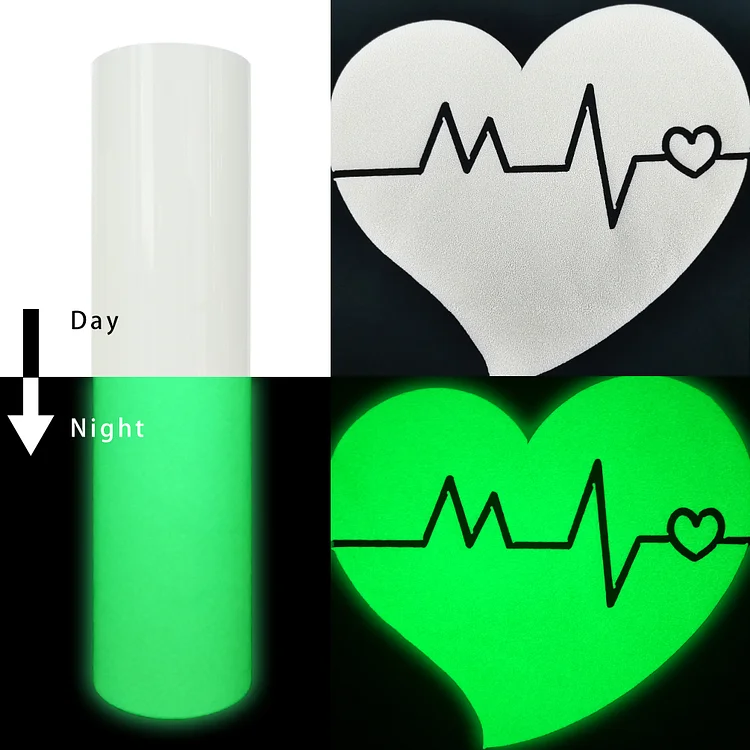 3D Puff Luminous Heat Transfer Vinyl
CUSTOM LOGO EFFECT :
​4 COLORS AVAILABLE
MUST READ:
The main factors that affect the puff effect are the fabric, ironing time, ironing temperature and pressure Different fabrics, different temperature, time, pressure, the effect will be different
Dear customers,
Pls kindly make the testing before you make the production
Our suggested press way:
Operating temperature 155-160℃
Time 15-20 seconds
The pressure is 2-3 kg (too heavy puff is flat, too light may not be firm)
We have our Own QC dept to make the quality inspections before shipment.Pls do not worry and Please FEEL FREE to order.
Testing Story from our customer
1st try---Photos effect as below :
After talking,he made 2 times heat press..cause of 2 colors logo heat transfer. and the heat tmperature and time and press is not good,,
1.PUFF HTV must be done 1 time heat press of the 2 colors together
2.Following our above suggested press way.
Operating temperature 155-160℃
Time 15-20 seconds
The pressure is 2-3 kg (too heavy puff is flat, too light may not be firm)
After several times trying.our customer finally made the really very nice PUFF effect as below for sharing...
1.Material: PET.Our vinyl adhesive sheets is an easy to weed polyurethane(PU),ready-to-cut material designed for custom apparel decoration.Compared with PVC,PU is softer,environmentally friendly,washable,more resistant to high temperature and has better wear resistance.
2.Size: different sizes can be available.Large size not only allows you to feel free to design but also can avoid more waste, you can cut to fit your design.A variety of patterns are available for you to choose and are more personalized.
3.Application: Heat press vinyl is suitable for cutting machine and household iron.You can use iron-on vinyl for T—shirt, dress,hoodies, backpack,labels,coffee cups,home decor, window decor, media covers, or personalizing your car or mailbox, and other DIY projects.
4.Easy Using: Our adhesive vinyl roll offers excellent durability, even after repeated washings.Just paste vinyl roll to a cutting mat,load black permanent vinyl to the cutting machine, then remove extra films, transfer the image to your desire position.
If you have any questions, please feel free to contact us and we will reply to your message in time.
​
​Good Reputations From our customers
STANDARD PACKINGS
​
​ ​ ​
ECO-FRIENDLY PRODUCTS WITH SGS ETC CERTIFICATION
​
​ ​
Operating specifications:
​
1: Design picture on the computer ,set out in reverse(MIRROR
​
IMAGE).
​
2: Cutting by cutting plotter/laser cutting machine/marking
​
machine/cricut.
​
3: Using a vinyl weeding tool or hook,remove the excess vinyl
​
from the printed sheet,leaving only the part of the design you wish
​
to transfer to the fabric.
​
4: Hold the iron/heat press steady in one place.Use≥4.5kg
​
pressure,set temperature on 160℃/320℉for 12-15 seconds.
​
5: After the garment has full cooled slowly remove the transfer
​
paper. If the design lifts,replace the cloth and iron again for
​
another 12-15 seconds.
​
6: Share your result.
​