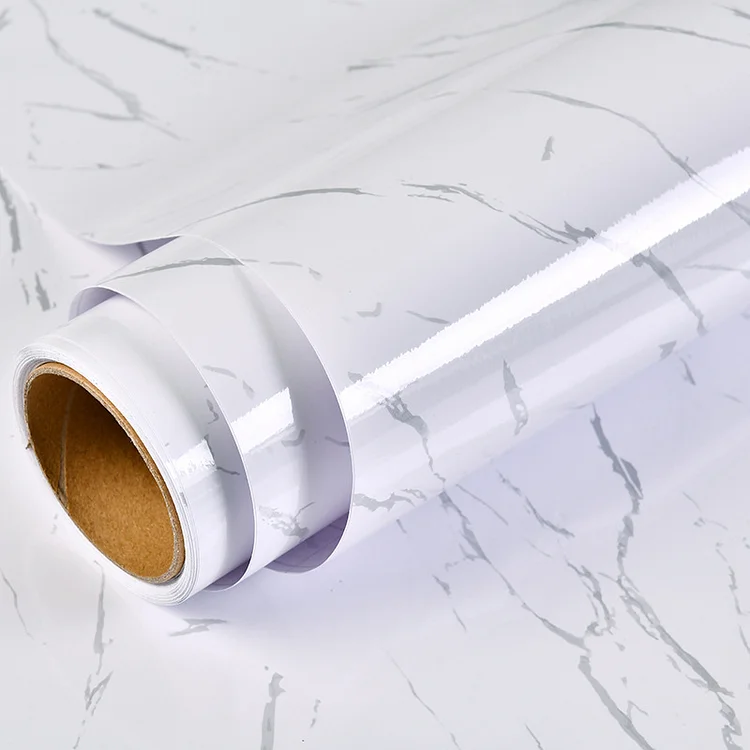 PVC Self adhesive Wallpaper
Kitchen Wall Stickers Waterproof Heatproof Marble Self Adhesive Wallpaper Vinyl Film Cupboard Decoration Sticky Paper Decal
Modern Kitchen Stickers Waterproof Oilproof Classic Marble Pattern Wall Stickers Protect Desktop One Piece Self-adhesive News
Marble refurbishment sticker, comes with self-adhesive, tear-off and paste, waterproof, oil-proof and high-temperature resistance.
The width specification is 40cm, the price is one meter long, and you can shoot as many pieces as you need. The delivery is continuous.
The large roll is 50 meters long, and the price is better for bulk purchases.
[Reminder: Because of the large shipment volume, there is color difference between different batches, it is recommended to buy enough at one time]
Product name: Imitation marble sticker [with self-adhesive, tear it and stick it]
Scope of application: any flat and smooth surface such as: kitchen, living room, refrigerator, wall, wooden surface, etc.
Product features: waterproof, can be scrubbed, not warped
Glossy Marble Wallpaper :Color– White and Gray, because of the light, there will be a little Brown. material-- PVC, self-adhesive (No extra glue needed). Upgrade the product, high quality and realistic marble effects.
Glossy Marble Wallpaper : FEATURES – Smooth surface, easy to apply. You can do DIY splicing. Quick and economical alternative to real marble. Great for kitchens, bathrooms, home and office applications.
Glossy Marble Wallpaper : PATTERN – Marble pattern. Authentic Marble Look. Renovates your furniture with a Super Low Budget. Easy to Cut Into Any Sizes/Shapes. High quality white with grey textures for a realist feel and look. Regarding the pictures, in order to better display the patterns and textures of the product when shooting, the light is strong, so there may be slight differences between the pictures and the actual objects.
Glossy Marble Wallpaper : USE – Kitchen counter, furniture, notebook, drawer, crafts, bedside table, bookcase, door even wall. Suitable for smooth and flat surfaces. Marble Paper is beautiful which makes it a must-have product whenever you want to restore old furniture. Please use it on a smooth, dry and smooth countertop . Rough and wet countertops will affect the viscosity of the product.
Glossy Marble Wallpaper :TIPS – Clean counters with towels . After you're done placing the new counter cover, caulk the seams between your backsplash and counter. It looks more realistic and covers any counter that may be visible. Easy to Wipe Clean through a wet cloth.
Kindly remindings:
Our standing packing is made like the below photo :
When you buy the small pcs such as 40CMX25CM..after our strong packing,.to be honest.,this package will be still not stable,the vinyl will be uneven as below photos:
Please Do not worry about this,please kindly follow our below video to handle ..this will not affect the using.
Above all..in order to get the more better Vinyls,we advise to buy more vinyls to avoid this .Such as 5M /10M/25M.(We can try to apply more good prices for you with our boss )
The vinyl can be packed more bigger,the package can more stable!!!!
Please kindly contact us when you have any problem in advnace before negtive feedbacks.You are our customers.we will try to make you satisefied.
THANK YOU VERY MUCH FOR YOU KINDLY SUPPORT !!!